Airmar, Makers of all things groovy transducer wise has dropped its new165HW transom mount transducer. Filling the space between the TM150M and TM185HW for transom mounters
The 165HW brings the high CHIRP spectrum goodness with 30o average beam angle to the 600w market.
the press release is below. But looks to be available shortly!. Contact Moose Marine today for more info 🙂
Maximize the coverage under your boat and see what you've been missing. The new TM165HW features a high-frequency range of 150-250 kHz and a super wide 30° average beamwidth, providing maximum coverage across the frequency band. In addition to improving the performance of Chirp-capable fishfinders, anglers using this new wide beam transducer will achieve three times the coverage under the boat compared to our current high-frequency Chirp-ready transducers such as B75H.
Wide beamwidth, together with the high-frequency range, provides vast bottom coverage and precise fish detection in the upper water column that can sometimes go unseen with a narrow beam transducer. Airmar's new wide beam format also creates crisper and larger return images on the display.
Features:
Depth and fast-response water-temperature sensor
600 W with a maximum depth of 500 ft (152 m)
High frequency: 150 kHz to 250 kHz, with a super wide 30° average beamwidth
Covers popular fishing frequency of 200 kHz plus everything else in the bandwidth
100 kHz of total bandwidth from one transducer
High frequency provides superior shallow water performance, bottom detail, and fish target separation.
Wide beamwidth gives superior coverage under the boat.
High-performance, low profile design provides excellent resolution at speed when installed properly.
Features a plastic transom bracket and hardware
Recommended boat size: Up to 25 ft (8 m)
Recommended for planing hulls made from fiberglass, metal or wood
Exclusive Xducer ID® technology
Weight: 1.1 lb (0.5 kg)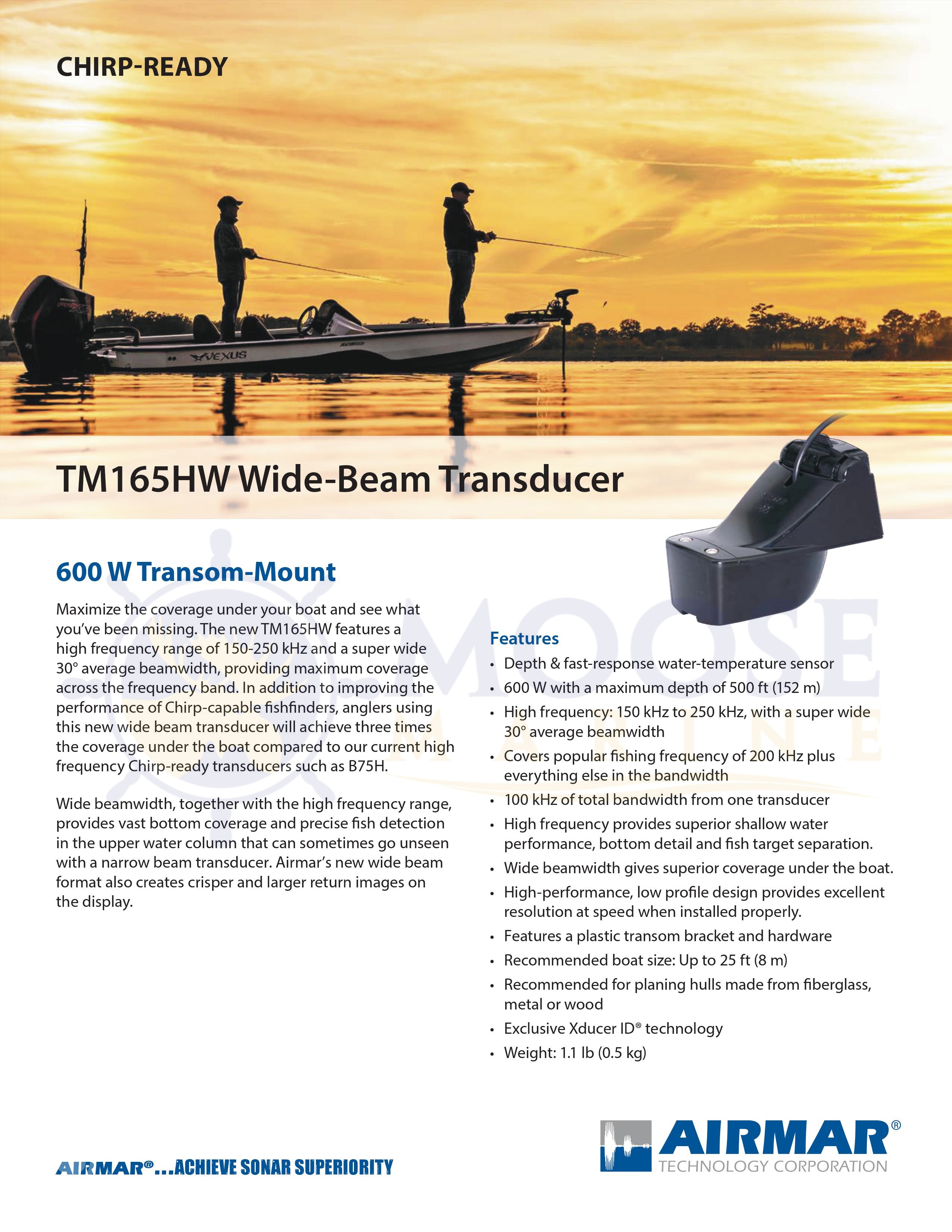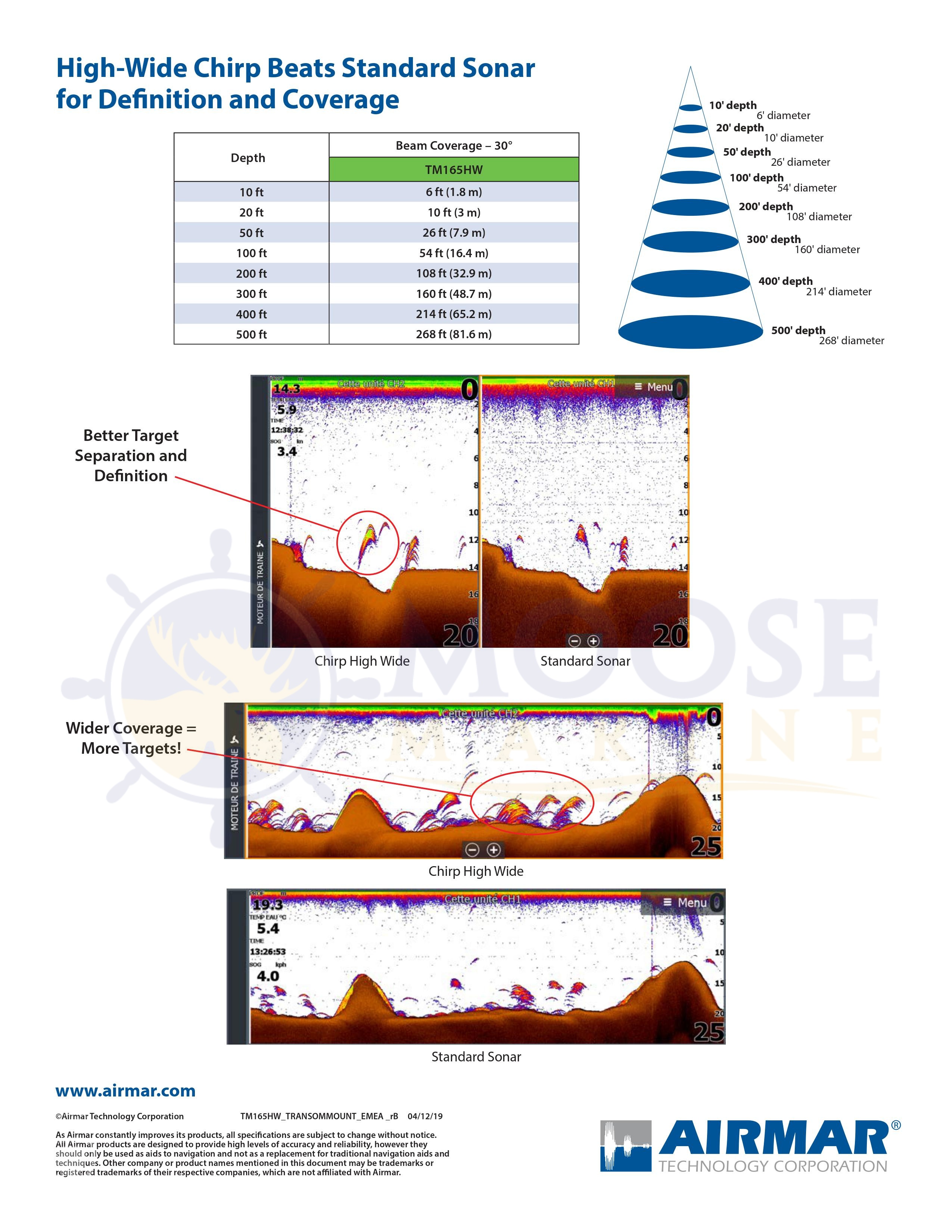 https://www.moosemarine.com.au/wp-content/uploads/2019/07/0001-2-1.jpg
3300
2550
moosemarine
https://www.moosemarine.com.au/wp-content/uploads/2018/08/moose_logo-300x118.png
moosemarine
2019-07-06 14:46:34
2019-07-06 14:49:17
Airmar introduces new TM165HW transducer